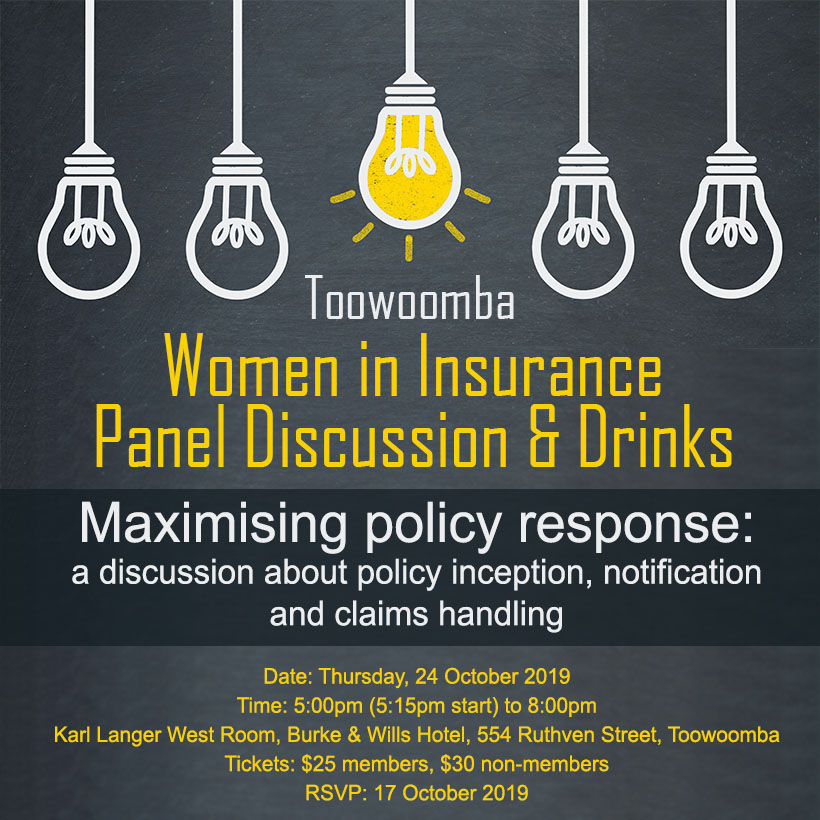 Maximising policy response: a discussion about policy inception, notification and claims handling
Join our panel, including Lawyer, Danielle Davis of Hall & Wilcox, Tony Head, Principal at Gallagher, Barrister, Kristi Riedel and moderator Audrey Bailey, Relationship and Development Manager at GT Insurance for an informative and timely discussion about the lifecycle of an insurance claim. Relevant to the renewal season, and touching upon some of the issues arising at the time of inception, claim notification and during the litigation process, Danielle, Tony, Kristi and Audrey will speak about working with insureds during renewal, disclosure obligations and some recent cases involving brokers.
The presentation will accrue one CPD point and be followed by an opportunity to network with attendees over canapes and drinks.
RSVP: Thursday 17th October 2019