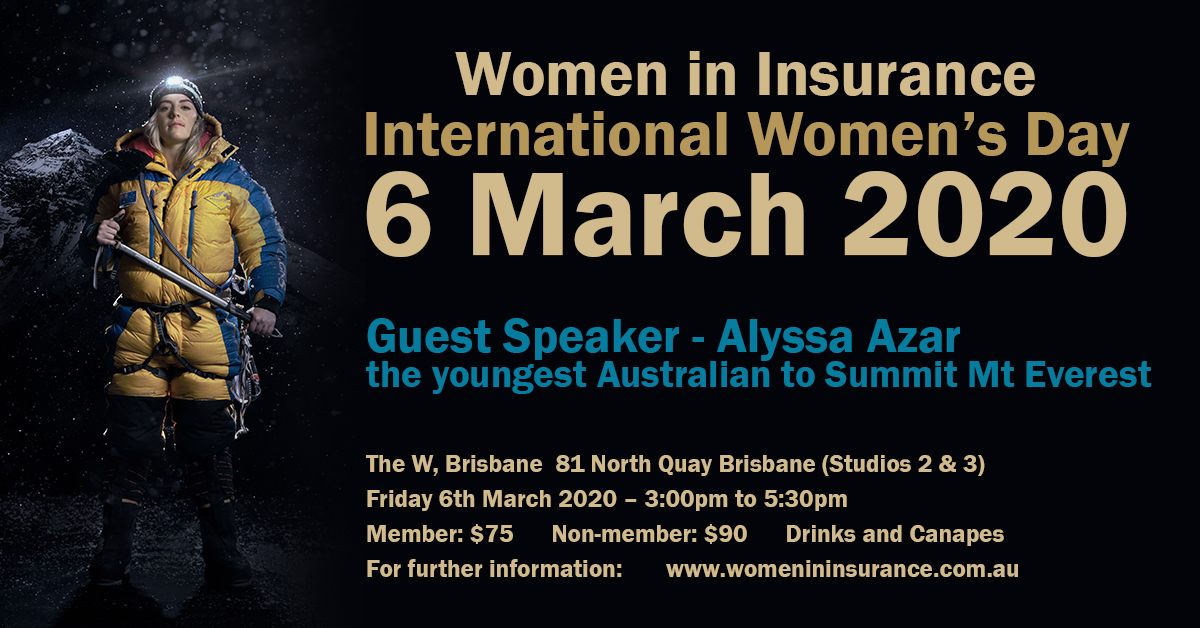 8,848
That is the height, in metres, of the earth's highest peak, Mount Everest.
One of the world's great wonders, its conquest challenges men and women equally, pushing them to the utmost limits of human endurance.
We are thrilled to announce that our guest speaker for our 2020 International Women's Day event is Alyssa Azar.
Alyssa summited Mount Everest at the age of 19, making her the youngest Australian to do so. She then summitted the mountain a second time, at the age of 21, making her the youngest woman to summit from both the North and South sides.
Speaking about her experiences, and the life lessons which can be drawn from the challenges she faced preparing for, and enduring, her summits, Alyssa's stories bear direct relevance to the 2020 International Women's Day campaign theme, #EachforEqual .
Join us for this stimulating event, celebrating the achievements of not just one extraordinary woman but the potential which lies within all of us.
We look forward to seeing you there and enjoying drinks and canapes with you.
Date: Friday 6th March 2020
Time: 3.00pm to 5.30pm, Presentation to commence at 3.30pm.
Location: The W, Brisbane  81 North Quay Brisbane (Studios 2 & 3)
Ticket prices: Member: $75; Non-member: $90
RSVP: by 28 February 2020
As this is a networking event, there will be NO allocated seating for this event.