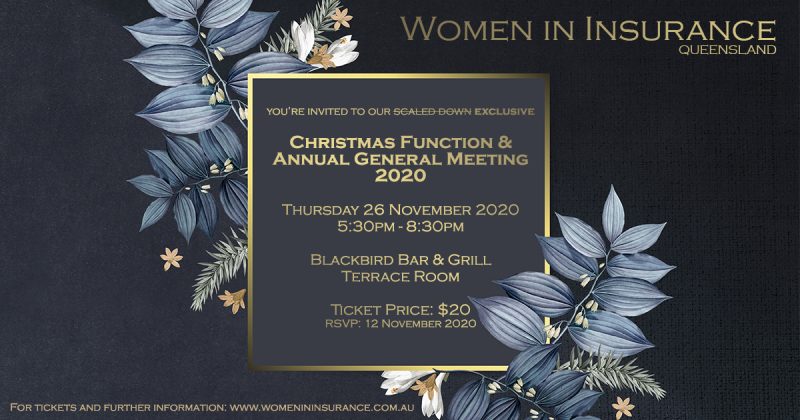 Our Christmas function and AGM will be held at the Terrace Room of Blackbird Bar & Grill on Thursday, 26 November 2020.
Tickets are strictly limited to 100 people and all guests must book tickets through the website. RSVP by Thursday 12 November 2020.
All ticket proceeds will be donated to a charity that will be announced on the night.
We look forward to seeing you there and enjoying drinks and canapes with you.
Date: Thursday 26 November 2020
Time: 5.30pm to 8.30pm.
Location: Terrace Room, Blackbird Bar & Grill
Ticket prices: $20
RSVP: by 12 November 2020
There will be NO allocated seating for this event.