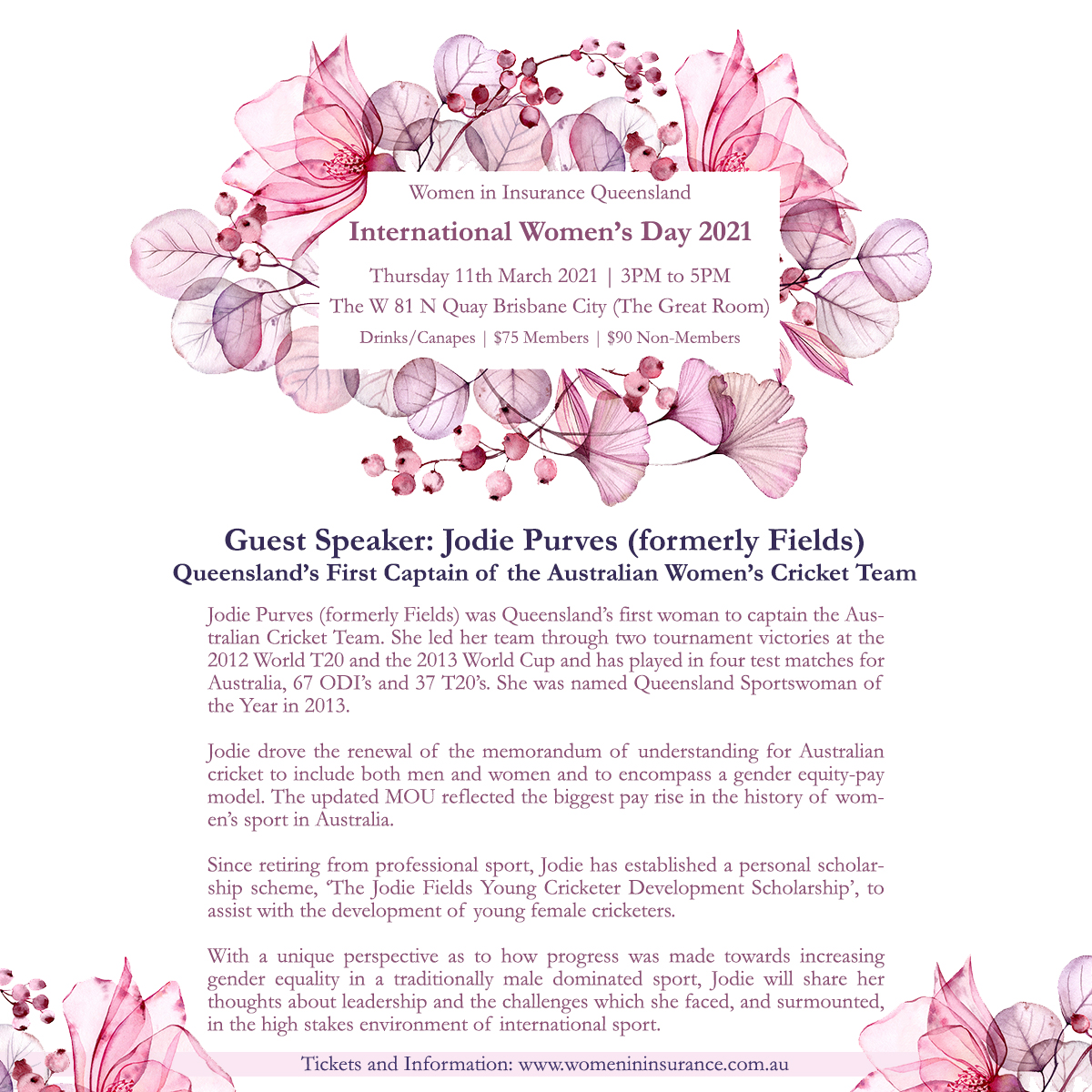 We look forward to seeing you there and enjoying drinks and canapés with you.
Date: Thursday 11 March 2021
Time: 3.00pm to 5.00pm
Location: The W, Brisbane  81 North Quay Brisbane (Great Room)
Ticket prices: Member: $75; Non-member: $90
RSVP: by 25 February 2021
Seating: As this is a networking event, there will be NO allocated seating for this event
Please note: Your membership number is required in order to book a member ticket. We recommend that you check your membership is current and up to date to ensure you are able to secure your member's ticket.
Tickets can be purchased from 10am Monday 15 February 2021