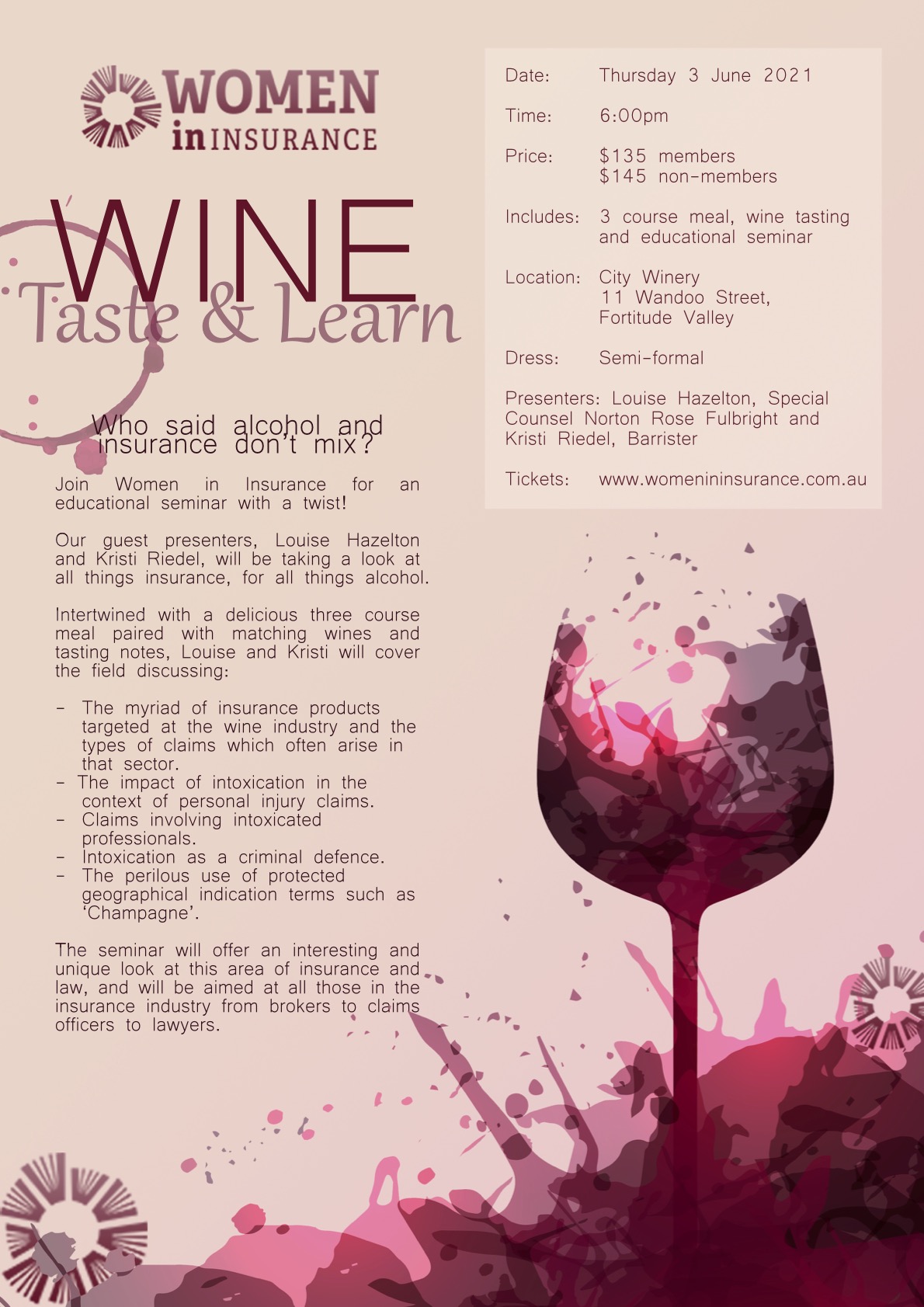 Limited tickets available!
Date: Thursday 3 June 2021
Time: 6.00pm to 8.30pm
Location: City Winery, 11 Wandoo Street, Fortitude Valley
Ticket prices: Member: $135; Non-member: $145
RSVP: by 26 May 2021
Tickets can be purchased from 10am Thursday 29 April 2021
Seating: There will be NO allocated seating for this event.
Please note: Your membership number is required when purchasing a member ticket. We recommend that you check your membership is current and up to date to ensure you are able to secure your member's ticket.
Please see our website for terms & conditions.