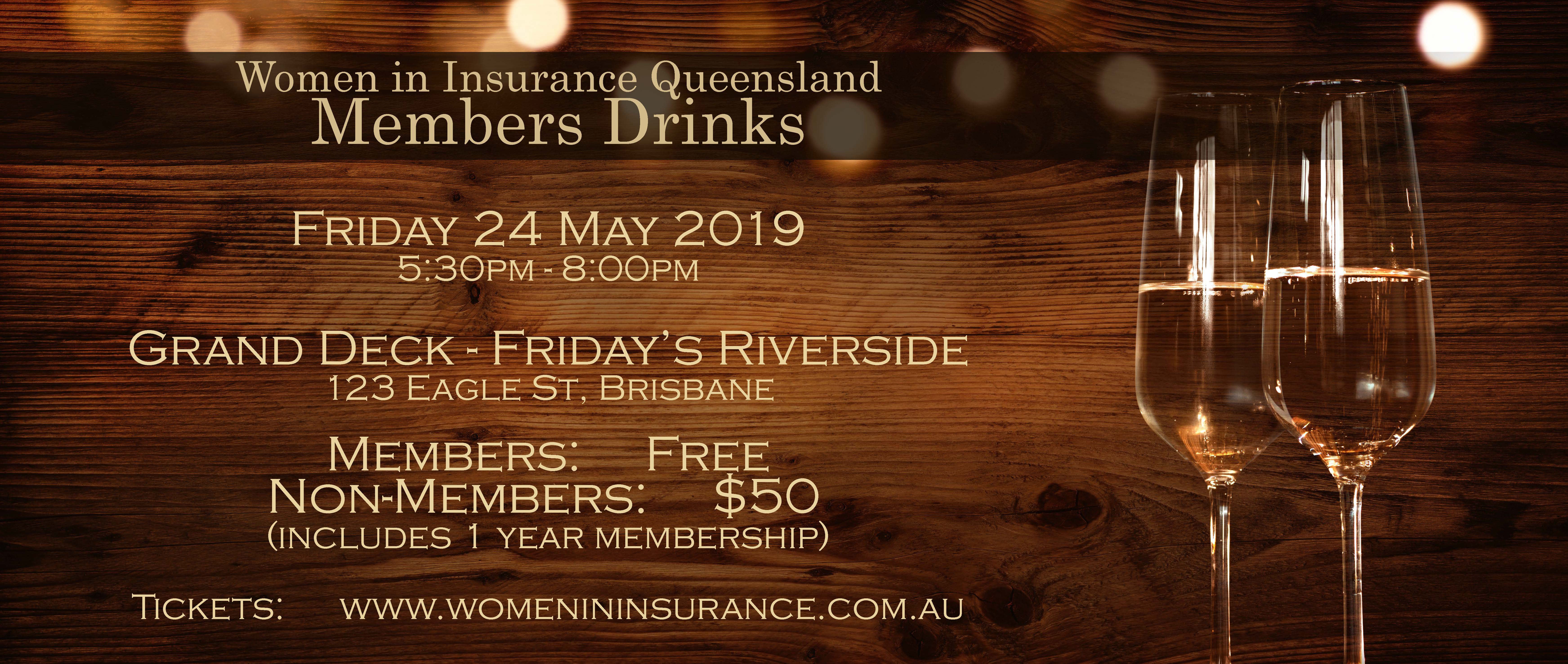 Our Members' drinks will be held on the Grand Deck of Friday's Riverside on Friday, 24 May 2019.
Members are invited to join us for drinks and canapés at  NO COST.
Non-member tickets are available for $50.00 and include a 1 year membership of the Association with your event ticket.
By taking up this opportunity to join the Association, you will receive member pricing at future events!
Tickets are strictly limited, and all guests must book tickets through the website. RSVP by Friday 17 May 2019